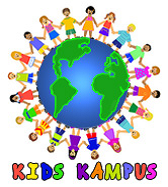 Our Mission
Provide affordable, safe, loving, and nurturing day care so parents may pursue work, education, training, and/or employment.
Provide a safe and developmentally appropriate environment to encourage cognitive, language, physical, and creative skills for children.
Provide a family environment to nurture lifelong learning habits.
Provide age-appropriate comprehensive multi-discipline educational programs as they become available.
Learn more about Kids Kampus here: www.kidskampusmcppherson.com.